There is nothing better than comfort food and meatloaf is right up there with the best of them.
I have made a recipe that I think really emphasizes the quality of Midwest Prime products and the results are just stunning. Along with ground beef I also used ground pork. The pork does two things, it makes the meatloaf nice and soft and it also helps to keep a nice color. I really hope you all enjoy putting this on the table for your friends and family.
1/2 cup milk

3 eggs

1 medium red onion (finely chopped)

4 Tbsp ketchup

2/3 cup apple sauce unsweetened

4 Tbsp chopped parsley

1 cup Panko crumbs 

3 minced garlic cloves

3/4 tsp salt

1/2 tsp pepper

2 tsp Italian herbs

2 tsp old bay seasoning 
Meatloaf Glaze:
2/3 cup ketchup

3 Tbsp brown sugar

1 tsp apple cider vinegar

1 Tbsp mustard
Directions:
Place all the ingredients into a mixing bowl and mix together well. Place the mix into the fridge for 30 mins to rest and allow the panko crumbs to absorb the moisture. This also helps to make it easier to shape the meatloaf on a flat pan so you can roast it in the oven.
Shape the meatloaf into an oval, almost like a football, and make sure there are no air pockets so you can get an even cook. Place the meatloaf on a flat pan lined with tin foil for easy clean up. You can spray the foil with some oil prior to placing the meatloaf to prevent sticking.
Meatloaf Glaze: 
Place all the ingredients for the meatloaf glaze In to a bowl and mix well. Spread half the glaze over the loaf so it's coated well, use the rest of the glaze during the cooking period.
Place the loaf into a preheated oven at 365˚ and cook until the meatloaf is 160˚ in the center, about an hour. Remove from the oven and let it rest for 20 mins on the pan.
Slice and serve.
Bon appetit!!
Cooks Tip:
You can put this meatloaf in to a BBQ smoker and cook it exactly the same way as you would in the oven but at a lower temperature of 250˚ for a couple of hours. With this cooking method you want to make sure you place a tray of water in the smoker so that the meatloaf doesn't dry out. Again you are looking for a temp of 160˚ in the center.
This recipe was created and photographed by Chef Simon Gosling.
Simon is a Master Chef of Great Britain and has been a chef for over 30 years.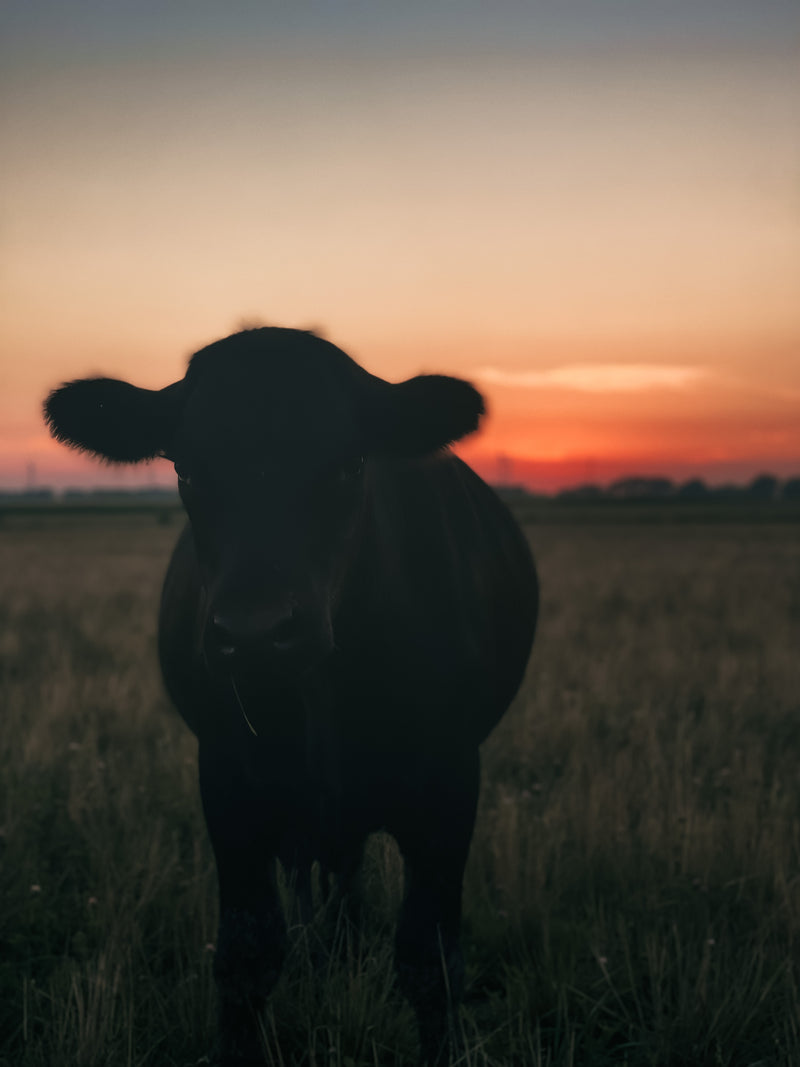 As proud owners of Midwest Prime Farms, my husband and I have dedicated ourselves to providing meat enthusiasts and conscious consumers with a truly exceptional farm-to-table experience. In this blog post,...
Read More
We are very grateful to have been one of 87 farms chosen to receive a national grant award from Food Animal Concerns Trust (FACT) in acknowledgement of our commitment to...
Read More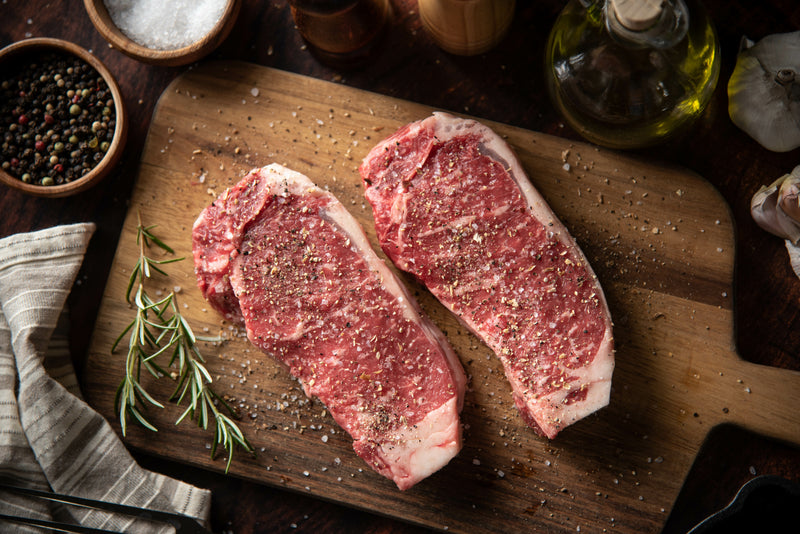 Knowing the ins and outs of freezer beef is key to making delicious dishes. Our FAQ will give you the information you need to enjoy this type of beef!