This is a fantastic recipe and truly showcases what I think is a beautiful product. I have never eaten such a good quality cut of beef before trying Midwest Prime Chuck Roast and now it's a family favourite!
When developing this recipe I had it in mind not to use any flour so it is completely gluten free so everyone can enjoy it. 
Ingredients Needed:
3.3 lbs Midwest Prime Chuck Roast

2 Tablespoons Olive Oil

2 Tablespoons Butter

1 Medium Yellow Onion Diced Small

2 Carrots Peeled and Diced Small

2 Stalks Celery Peeled Diced Small

2 Cloves Garlic Minced

1 Cup Red Wine

1 Can Tomato Sauce or Passata

1 Tablespoons Worcestershire Sauce

2 Cups Beef Broth

4 Sprigs Thyme Fresh

2 Bay Leaves

Salt and Pepper

Freshly Chopped Flat Leaf Parsley
Directions:
Firstly make sure you remove your Chuck Roast from the packaging so it gets a chance to breathe and then you can dab it with a kitchen towel to dry it. This will make sure you get plenty of caramelization on the outside when you sear it .
Prepare your vegetables and garlic and get everything in front of you into bowls. I always find there's nothing like preparation beforehand so when you are finally cooking it's all you need to worry about, allowing you to cook with ease and calm.
Season your beef well with salt and milled pepper on both sides of the chuck. If your chuck has a bone in it don't remove it, it will make this dish even better and it's also a good guide to know when the beef is ready as it will remove easily by hand.
Place a casserole or dutch pan on the stove top and turn it on to get it nice and hot. Add the olive oil and butter and turn the heat down to half way. When the butter is foaming place the beef chuck into the pan and let it cook for 5 minutes until its a good golden brown colour, then turn it over and repeat. Stand the roast on its edges and make sure they get sealed as well. This will stop the juices from leaving the beef as it cooks and therefore not dry it out.
Take the beef out and place it on a plate. Remove all but 2 tablespoons of excess oil from the pan. Add the vegetables and garlic and sauté them for 4 minutes making sure to stir them. Add the red wine and deglaze the pan so all the beef flavours are retained. Reduce the wine by half, this will cook out the alcohol and take out the bitterness. Add the beef broth, tomato, Worcestershire sauce and thyme and bring to a boil. Add the bay leaves last and then take it off the heat. Place the seared beef back into the cooking liquid and then place a lid on and put it in the oven at 350F. It will take 2.5 to 3 hours to braise and soften the beef down.
Remove the pan from the oven and let it rest for 15 mins on the stove top.
Remove the lid and take out the beef onto a plate. If there's a bone you can remove it just by pulling it out. Now you can either flake the beef with a fork or cut it into pieces, but once you have done that place all the beef back into the sauce and stir it in, check the seasoning and then serve.
Sour cream mashed potatoes go so well with this dish and I love to place parmesan cheese into the mash, or some chopped green onions.
Lastly you want to chop some flat leaf parsley and sprinkle it over your beef dish for a colourful garnish.
Happy Eating!
This recipe was created and photographed by Chef Simon Gosling.
Simon is a Master Chef of Great Britain and has been a chef for over 30 years.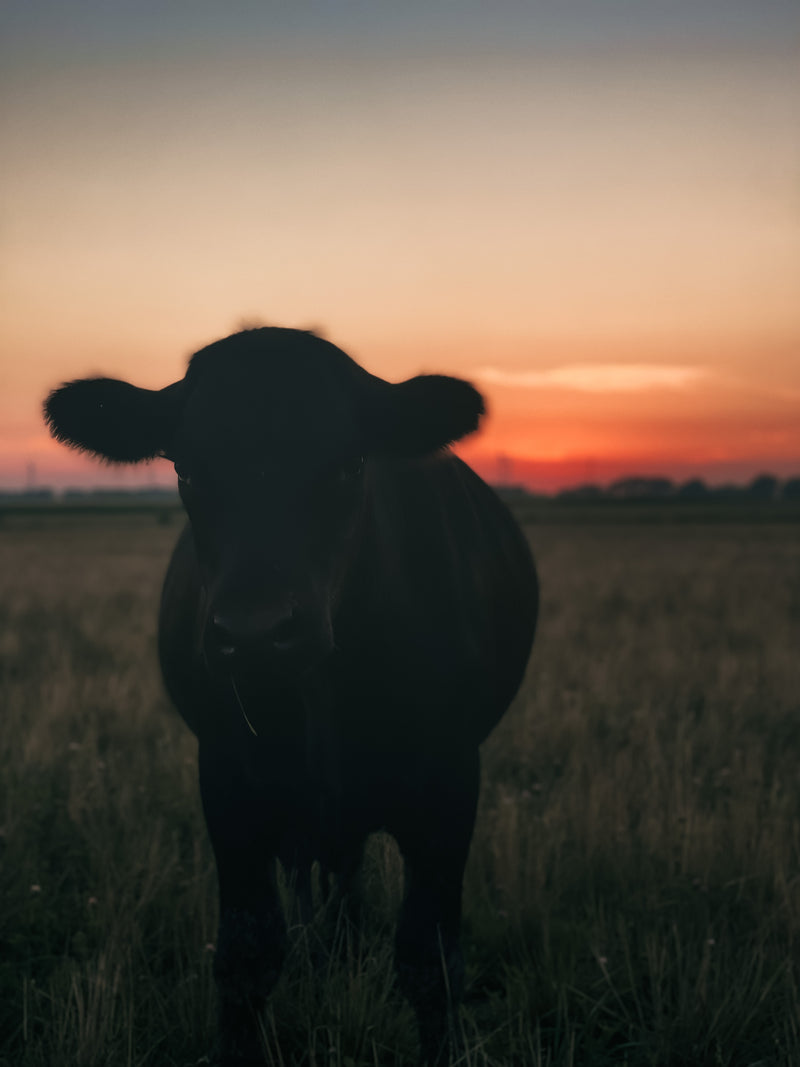 As proud owners of Midwest Prime Farms, my husband and I have dedicated ourselves to providing meat enthusiasts and conscious consumers with a truly exceptional farm-to-table experience. In this blog post,...
Read More
We are very grateful to have been one of 87 farms chosen to receive a national grant award from Food Animal Concerns Trust (FACT) in acknowledgement of our commitment to...
Read More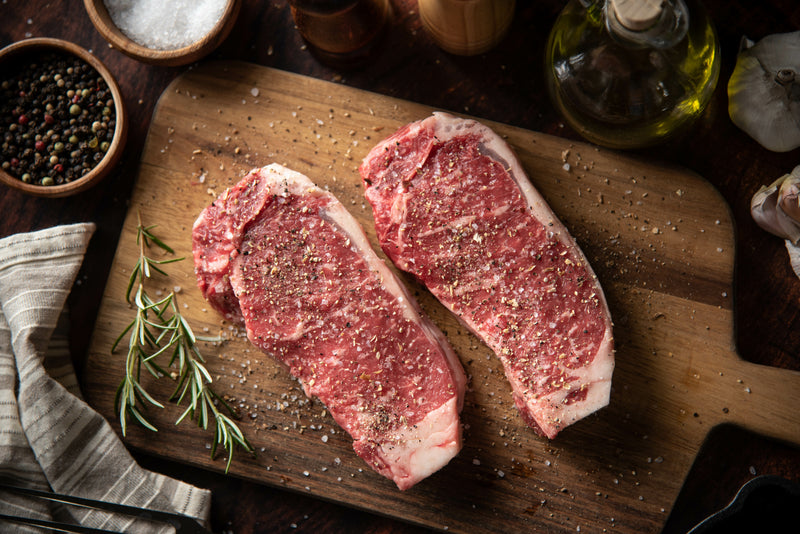 Knowing the ins and outs of freezer beef is key to making delicious dishes. Our FAQ will give you the information you need to enjoy this type of beef!